wWell firstly there is nothing in my make-up bag as I have a litttle draw set that I put them in instead but thats neither here nor there lol I don't tend to wear alot of make-up & tend to use the same thing day to day but change it up a little depending on where I'm going & what I'm wearing, I don't have a favourite brand of make-up but here are the main products that are my favourites & I use almost everyday....
I used to use the
Maybelline Dream Matte Mouse
but although it went on easily and looked good it didn't seem to stay on very well. So I then tried the
Loreal Paris True Match foundation
which also went on well and looked good but didn't last long enough. Fially I tried this Maybelline 24-hour super-stay foundation which looks good, goes on well & lasts. It does say it's non transferable but that definatly does not seem to be true especially in my job (Nursery Nurse) but other than that It's my favourite so far. It's £9.19 at Boots but can purchased from most good retailers.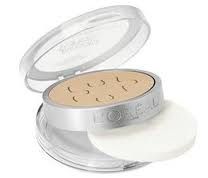 Love this powder, it goes on so well & looks perfect over my foundation I first bought it to match with the True Match foundation but it goes great with my new one it's £8.99 from Boots but can be purchased from most good retailers.
Eyes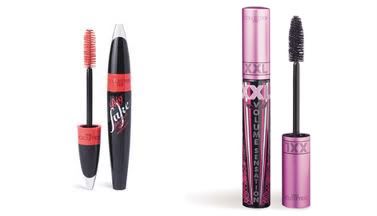 I honestly couldn't pick one of these as my favourite I love them both they're both great for creainge big thick lashes lashes & are a bargain at just £4.99 each the
Big Fake Mascara
is at boots The volume sensation is not on the online website but you can find it on google shopping.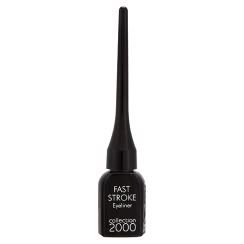 I love eyeliner liquid or kohl, I tend to think of it as an accessory it can add and change an entire outfit & have a dramatic affect on your face and change the entire shape this is one of my favourites and it's only £2.99
This Collection 2000 Kohl eyeliner is only £1.99 and is great for adding a dramatic effect and defining your eyes as it's kohl it can also help to give your eyes that sexy smoky look.
Last but not least is Lipstick, I've only recently started wearing lipstick & this colour is gorgeous it's by Rimmel London I actually bought this from our local market stall they do alot of great brands for alot cheaper than the shops I paid £1.70 but you can find it online but at boots it's £6.29
Well they are my favourites let me know what you think.